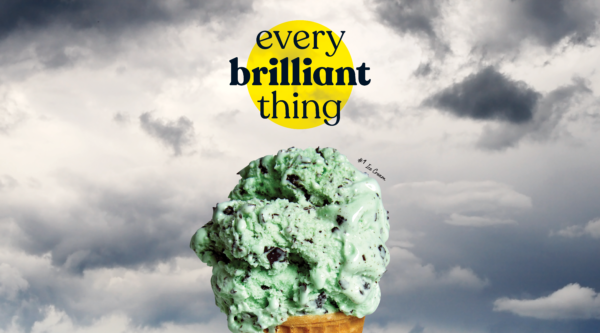 What would be on your list of things that make life worth living?
You're six years old. Mom's in the hospital. She finds it hard to be happy. So you start to make a list of everything that's brilliant about the world. Everything that's worth living for. 1. Ice cream. 2. Water Fights. 3. Hairdressers that listen to what you want. 4. Chocolate. You leave it on her pillow. You know she's read it because she's corrected your spelling.
With poignant humor and joy, Every Brilliant Thing is an interactive life-affirming theatrical experience that will take you on a journey of healing, falling in love, and (re)discovering all that life has to give. It's everything brilliant about the world—everything worth living for.
860.527.7838
Monday – Friday
10:00am – 5:00pm
233 Pearl Street
Hartford, CT 06103
Copyright © 2022 TheaterWorks. All Rights Reserved.