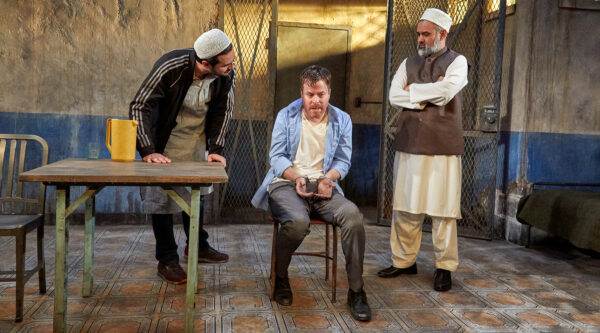 "'The Invisible Hand' Demands To Be Seen"

 

(The Hartford Courant)
A thrilling new play by one of the most exciting voices in American theater. Investment banker Nick Bright is being held for ransom in Pakistan. When he is challenged to use his skills as a trader to raise his ransom, we gain insight into the devastating ramifications of our individual actions. This suspenseful drama by Pulitzer Prize-winning Ayad Akhtar (DISGRACED) takes a chilling glimpse at global power, politics and how far we'll go to save ourselves.
860.527.7838
Monday – Friday
10:00am – 5:00pm
233 Pearl Street
Hartford, CT 06103
Copyright © 2022 TheaterWorks. All Rights Reserved.