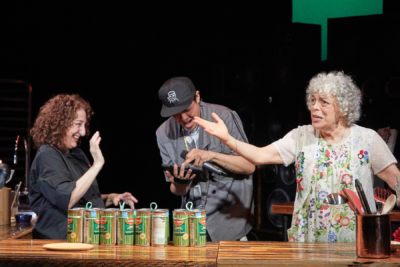 Rebel caterer Rossi is celebrating the launch of her new book THE RAGING SKILLET: The True Life Story of Chef Rossi with a party — and you're invited! Zany food, rocking music and funny stories are all on the menu. When her Orthodox Jewish mother arrives unannounced, a less-than-kosher Rossi finds herself out of the frying pan and into the fire in this hilarious and heartfelt new comedy.
An irreverent but loving comedy about rebellion and searching for identity – a story about a mother and a daughter and the commitment to family.
860.527.7838
Monday – Friday
10:00am – 5:00pm
233 Pearl Street
Hartford, CT 06103
Copyright © 2022 TheaterWorks. All Rights Reserved.